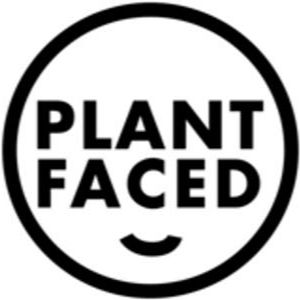 Plant Faced Clothing
Plant Faced Clothing C/O Flostream Ltd Unit 2, Blackthorne Road, Blackthorne Point, Poyle, SL3 0DA, United Kingdom
Charlie the founder and creative director of Plant Faced Clothing was on a mission to start a streetwear company which reflected her morals and style. This ethical fashion brand brings unique streetwear, minus the sweatshop ensuring all garments have undergone ethical certifications and using non-toxic ink. A perfect way to bring awareness to a plant – based lifestyle whilst reflecting your style!
PLANT THE MOVEMENT
Awareness is what brings change of consciousness, and what better way to Plant the Movement than by wearing the Movement, stylishly? Together we can subtly spread the seeds of awareness of the plant-based & ethical fashion movement and preserve our planet. Plant Faced is about promoting a new wave of consciousness that supports the non-harming or exploitation of any beings - humans, animals, or plants.
HIGH QUALITY, SUSTAINABLE FABRICS
We're committed to offering the most uncompromising quality garments on the market. We take great pride in attention to detail and whether you buy a pin or a hoodie, we want your shopping experience to be of the highest possible quality it can be. We want to sell garments that are for more than a season - but for life.
ETHICALLY MADE & FAIR TRADE
We ensure our clothes and those who make them are treated with all the respect they deserve, and use garments that have undergone strict ethical certifications, such as Fair Wear or WRAP certified. This means that not only will you look great but you can feel great too, knowing you'll be supporting among other things...
No child labour
No forced labour
Safe & healthy working conditions
A living wage
ECO-FRIENDLY PACKAGING
Our mailer boxes are made from 100% recycled paper and printed with water-based inks. We're in the process of phasing all our woven labels to be 100% recycled too. We do our best not to use any plastic in our packaging to produce less waste.
SICK DESIGNS
One of the greatest things about fashion is that it's universal - we all wear clothes daily - and this gives us a fantastic opportunity to engage with people and talk about things that are important, through sick streetwear designs.
OUR MISSION
PLANT FACED is a UK brand representing a new and innovative movement in the order of fashion - with focus on maintaining its presence as a 100% ethical independently owned vegan streetwear clothing label, making sustainability fashionable. We are the global lovechild of fashion, design, art, music, skate, surf, street, tattoo culture, and a plant-based, cruelty-free lifestyle. We are streetwear minus the sweatshop. We make wearable threads that don't hurt the earth. We are 100% ethical, cruelty-free clothing. We aim to spread messages and start conversations. We aim to be more than a brand - we are the Plant Movement. All our garments maintain our core belief of supporting safe, humane, ethical manufacturing practices, as well as using eco-conscious, organic or plant-based materials wherever possible. Our entire range is screen printed in London, UK using eco-friendly water-based inks. All of our fits and styles are timeless, classic and ethically made. Fashion is one of the most powerful vessels for spreading a movement, sparking ideas and conversations. Plant Faced Clothing represents a way of engaging with the world, raising awareness and spreading an ethical and cruelty-free movement in a unique way. Go ahead & Plant that Movement.
MADE WITH THE EARTH
We favour organic or recycled materials that care for your skin and the environment. Our production chain benefits from the strictest environmental certifications and labels in the market. More than 75% of our range is made using eco-friendly fabrics such as organic cotton, and recycled water bottles.
How well does it cater for vegans?:
Vegan
What discount or saving are you offering?:
15% discount with code
Discount code, reference or condition?:
VIVAVEGAN15
BUSINESS REVIEWS
0.0 average based on 0 Reviews
---
There are no reviews at the moment
Plant Faced Clothing C/O Flostream Ltd Unit 2, Blackthorne Road, Blackthorne Point, Poyle, SL3 0DA, United Kingdom