Mint & Mustard - Chepstow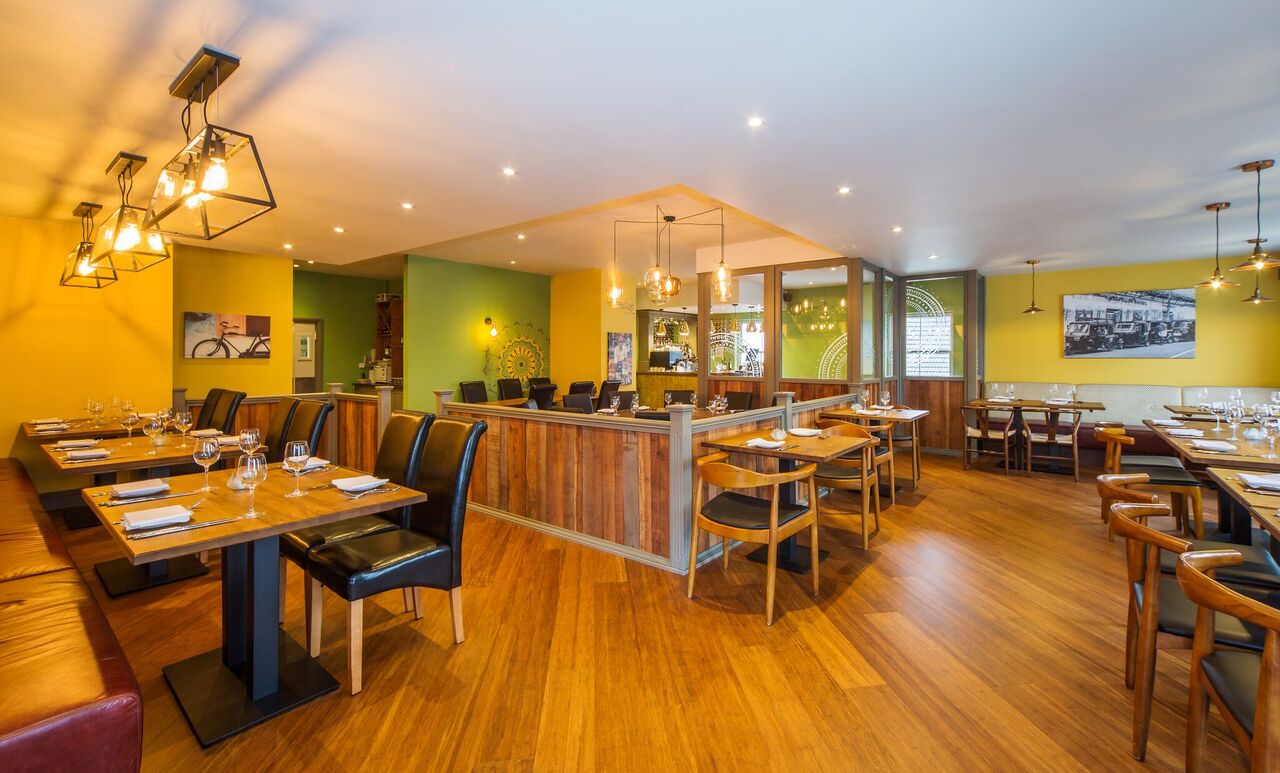 Mint & Mustard - Chepstow
13 Nelson Street, Chepstow, NP16, United Kingdom
Mint and Mustard family of restaurants is one of the UK's most critically acclaimed Indian restaurants. Already recognised as one of Cardiff's finest dining experiences, we have now brought our award-winning style to Taunton, Penarth and Chepstow.



Mint and Mustard's cuisine is inspired by the Keralan philosophy of fresh, light and healthy food created with passion and care for the ingredients we use. We have always had a "slow food" approach - cooking each dish fresh every time and using only pure, natural colours and flavours.

It has two restaurants - downstairs has an outside terrace and is stylish with a friendly, wine bar type of feel. It focuses on Indian street food and has a vegan Thali and several vegan dishes (about five). Upstairs is also stylish, spacious restaurant, minimalist decor with a high quality Indian food, more expensive than the downstairs counterpart and has refreshingly fresh food and not too fatty. They have also several vegan options - including the side dishes which I recommend ie ordering a mix of side dishes.
Style of food (eatery):
Indian
How well does it cater for vegans?:
Vegan-friendly
BUSINESS REVIEWS
0.0 average based on 0 Reviews
---
There are no reviews at the moment
13 Nelson Street, Chepstow, NP16, United Kingdom