The King Street Brew House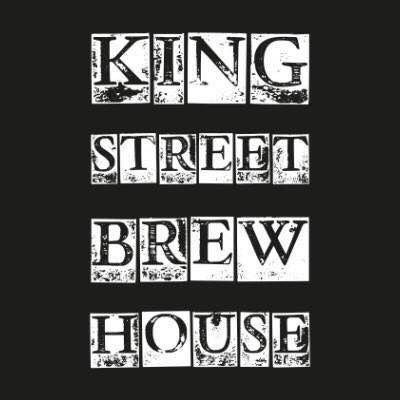 The King Street Brew House
Ground Floor & Basement Welsh Back, Bristol, BS1 4RR, United Kingdom
The King Street Brew House is an urban style city centre pub with its very own micro-brewery, creating an eclectic range of cask and keg beers, including Socks and Sandals, Shaft, White Trash and Pasty Git to name but a few! This eclectic range is complemented by an ever changing array of guest craft brews from the local area, UK and the USA. Reserve a table on the ground floor for getting together with friends or family, or for bigger gatherings, The Tank Room in the basement is a great space for parties or watching live sports.



We serve a delicious array of modern classic pub food all day from lunchtime until late, all prepared using the freshest ingredients.



We're situated on the cobbled street corner of King Street and Welsh Back waterside, close to theatres and in the midst of a vibrant mix of restaurants, pubs, bars and shops.
Style of food (eatery):
American
British
Indian
Mediterranean
Mexican
Middle Eastern
Available beverages:
Offers vegan wines/beers
Licensed to sell alcohol
Link to full menu (eatery):
How well does it cater for vegans?:
Vegan-friendly
BUSINESS REVIEWS
0.0 average based on 0 Reviews
---
There are no reviews at the moment
Ground Floor & Basement Welsh Back, Bristol, BS1 4RR, United Kingdom