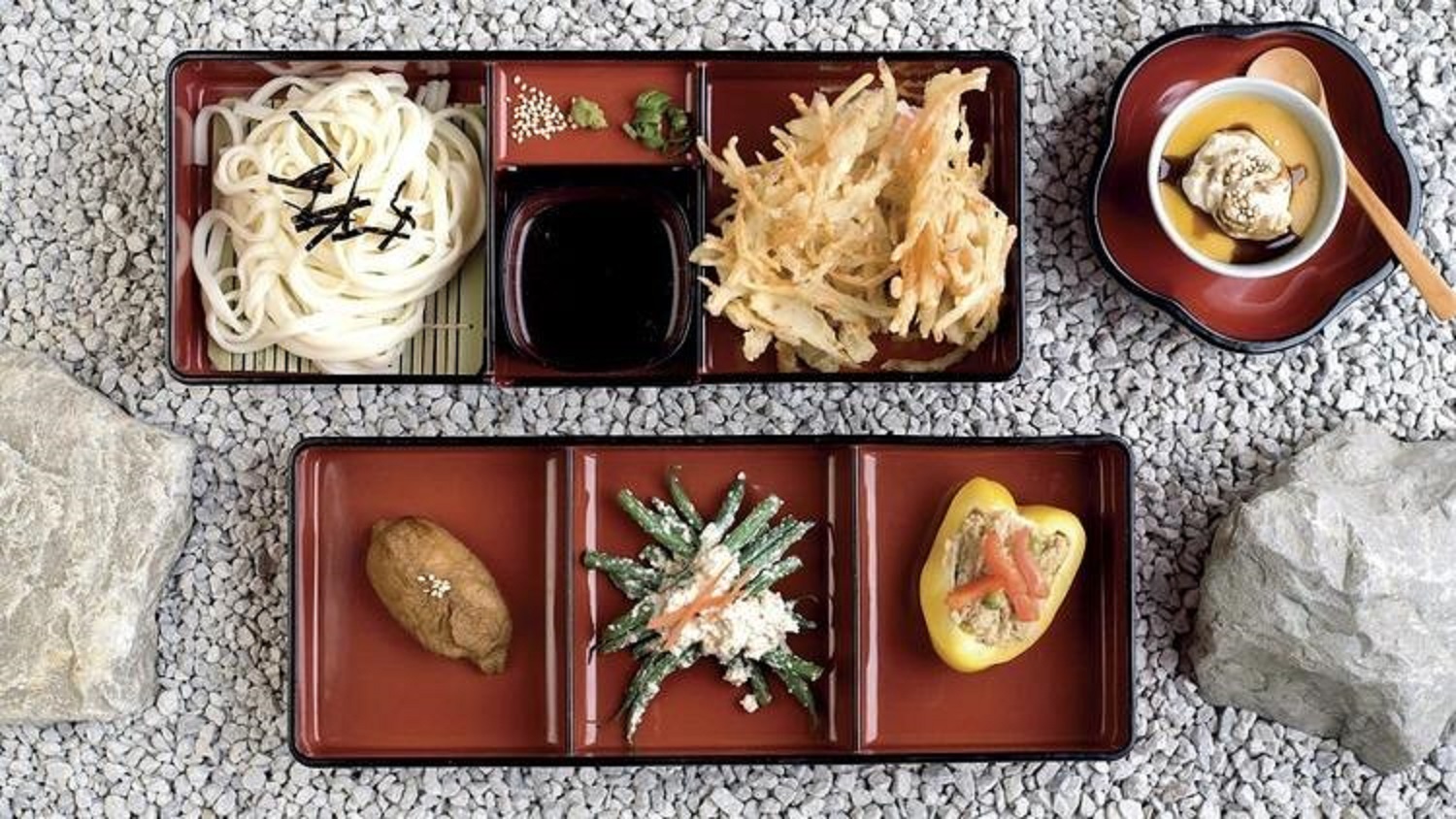 Itadaki Zen
139 King's Cross Road, London, WC1X 9BJ, United Kingdom
Itadaki Zen is a sociable venue that hosts regular art exhibitions and live music. Their menu offers a variety of vegan Japanese dishes that are prepared using organic produce.



Why are alternative, more natural methods of cure and prevention regaining popularity in modern society?For thousands of years the medicinal value of plants and food (food as medicine) has been appreciated in Far Eastern tradition.What you eat not only affects your day-to-day health but also helps to determine the quality of your life.Moreover the Itadaki-zener believes that food is closely related to human consciousness as well as human body.



Itadaki means 'to take the food life'; Zen means 'to fix, to mend'.The primary end of the Itadaki-zen cuisine is not merely an agreeable taste, but its healing qualities. The Itadaki-zen restaurant was born from the need to provide those who are strong advocates of taking responsibility for their own health and preventing as much illness as possible with a source of food as medicine.

In Itadaki-zen cuisine it is essential to eat a good balance of grains, vegetables and seaweeds. This will enable you to build a balance, healthy and slim body. Rice, root vegetables, seaweeds, soya beans and by-products, are recurrent ingredients in our cuisine because deemed to be essential for a sanitary and strong metabolism."Slow food" characterizes the cuisine preparation, reflecting appreciation and care in the making of each dish. Anyone who ever thought that vegan meals were dull will be proved wrong by these dishes. And the restaurant desires to be a cultural place made both of sharing and personal experience with food, Art and people. Cross cultural artistic events are held periodically, such as art exhibitions and live music. Free workshops are organize regularly, focusing on food and agriculture and all the craftsmanship around it (traditional products elaboration, cuisine, etc).
Style of food (eatery):
Japanese
Vegan
Menu example (eatery):
*Itadaki Tea - a creamy, somewhat nutty soya milk concoction served in miso bowls.
*Misonikomi Udon
*Warabimochi - small mochi made from potato starch instead of rice and dusted with toasted soya flour
*Gunken

Average mains costs (eatery):
10
How well does it cater for vegans?:
Vegan
BUSINESS REVIEWS
0.0 average based on 0 Reviews
---
There are no reviews at the moment
139 King's Cross Road, London, WC1X 9BJ, United Kingdom