Govinda's Vegetarian & Vegan Cafe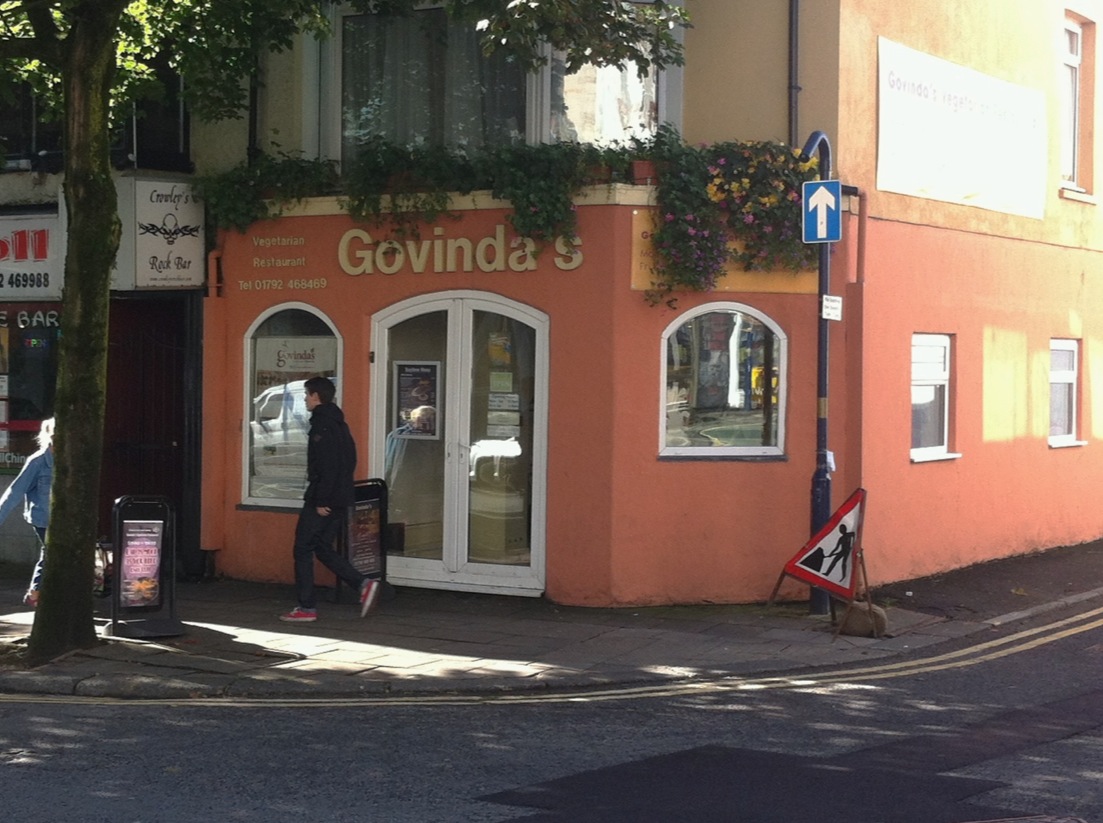 Govinda's Vegetarian & Vegan Cafe
Claimed
8 Cradock Street, SA1 3EN, United Kingdom
Govinda's Cafe is a vegetarian/vegan Cafe offering freshly prepared nutritional meals from around the world.



Multi award winning vegetarian/vegan cafe in the heart of Swansea...



We offer a range of main meals, side dishes, snacks and desserts.You can also finish off your meal by choosing a drink from our Coffee or tea selection, or if you prefer we have a variety of cold drinks to choose from including the popular Mango/Summer fruits lassi. Come in relax and unwind in the serene setting of Govinda's Cafe.



Govinda's also offers outside catering options for those special events, office parties,meetings,weddings etc. Give us a call and we will work out a menu from our selection to suit your needs.



Stuck for gift ideas, want to get a friend or loved one something special and unique. Govinda's gift shop offer a range of goodies to spoil your loved ones or yourself. Call in and check it out today.
Eat
Style of food (eatery):
Vegan
Vegetarian
Menu example (eatery):
A selection of: Rice, Dahl and Salad; Samosas and Chutney; Nut Roast, Lasagne, Moussaka; Filled Rolls
Govinda's Beanpot (hot vegetable and bean dish); Veggie Burgers; Subji (Indian vegetable dish); Jacket Potato, Salad and a surpris
Average starter cost (eatery):
1.8
Average mains costs (eatery):
3
Facilities:
Disabled facilities
Toilets
How well does it cater for vegans?:
Vegan-friendly
Vegetarian
BUSINESS REVIEWS
0.0 average based on 0 Reviews
---
There are no reviews at the moment
8 Cradock Street, SA1 3EN, United Kingdom