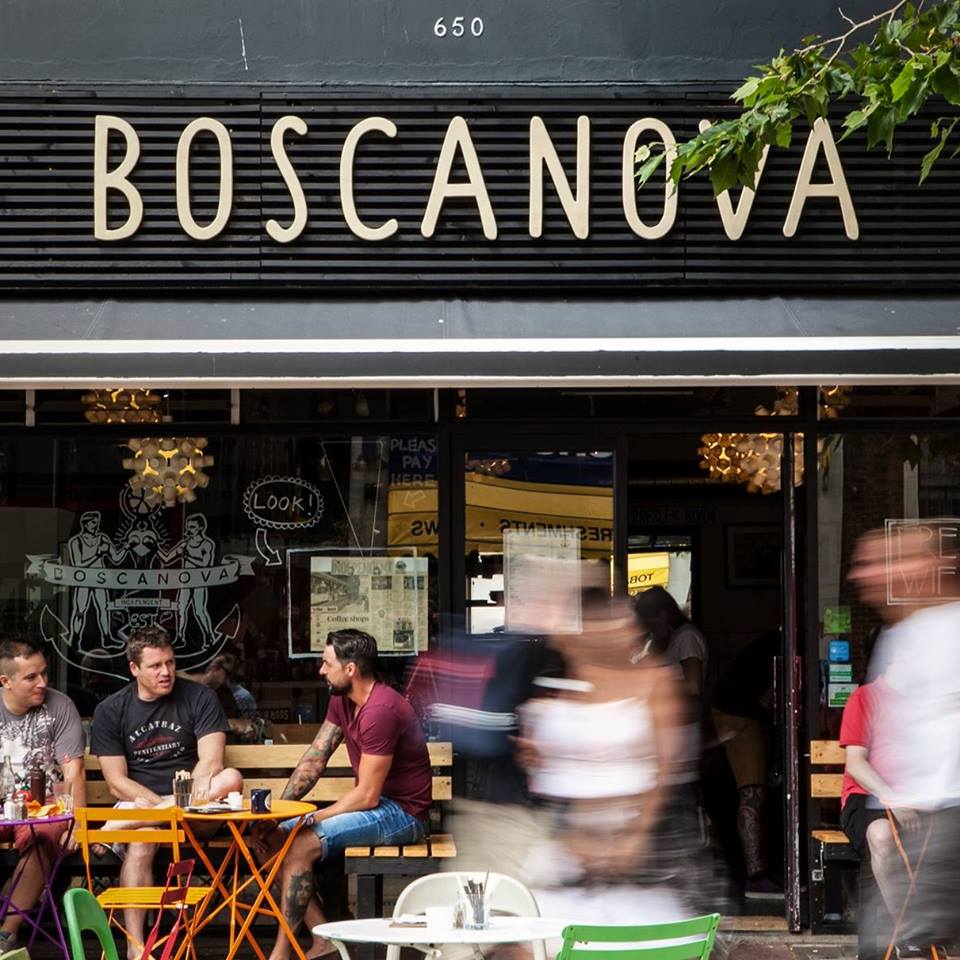 Cafe Boscanova
650 Christchurch Road, Bournemouth, BH1 4BP, United Kingdom
Such a great atmosphere - lamps made of coffee, art hanging on the wall, eclectic furniture.



We use speciality coffee and pride ourselves on serving you quite the best coffee in Dorset. Ethically sourced & traded directly through farmers to ensure they get a great price for the coffee they grow.

We serve TRUE FOOD. Good, honest food using great ingredients with changing specials and devine soups to tantalise the palate and imagination.

Just a bunch of lovely people who know how to do what they do, well.
Style of food (eatery):
American
Vegan
Vegetarian
Available beverages:
Licensed to sell alcohol
Menu example (eatery):
Buckwheat blueberry pancakes with soya cream; Quinoa porridge with berries and soya milk; Cranberry nut tabbouleh; Pumpkin seed pesto hummus wrap; Cactus and green chilli pizza; Home-made spelt granola; Amazing soups like corn chowder (almost
Average starter cost (eatery):
1.95
Average mains costs (eatery):
4.95
Average dessert cost (eatery):
1.95
How well does it cater for vegans?:
Vegan-friendly
BUSINESS REVIEWS
0.0 average based on 0 Reviews
---
There are no reviews at the moment
650 Christchurch Road, Bournemouth, BH1 4BP, United Kingdom