Better Food - Whiteladies Road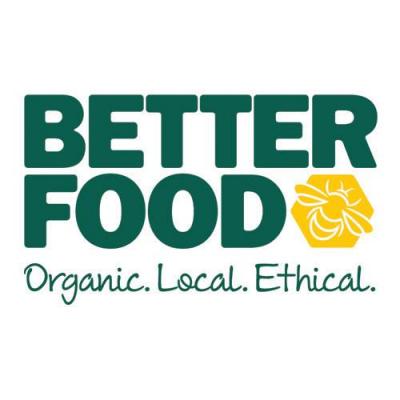 Better Food - Whiteladies Road
Whiteladies Road, Bristol, BS8 2QX, United Kingdom
Wholefood shop selling toiletries, fresh food and groceries.

Since 2004 Better Food has also sold fresh produce grown on a 24 acre site 8 miles from Bristol in Chew Magna, originally managed by the company and now managed by/in collaboration with The Community Farm. The Community Farm is a not-for-profit community organisation founded by, among others, Phil Haughton, Better Food's MD, which aims to put people back in touch with the land. The Farm manage the Better Food Company's wholesale business and veg box scheme.

In¬†2006, the St Werburghs¬†shop extended to¬†fill the entire ground floor area of the Proving House so as to¬†increase its product range and open the café.

In October 2010, we opened a second store on Whiteladies Road. The Clifton-based food hall and deli remains true to the company's local, organic and ethical principles and increases accessibility to organic food in the city.

In 2016, our third store opened at Wapping Wharf, in Bristol city centre. With the best offer on organic, local and independent produce in the area, the latest store and cafe is the perfect stop for residents in south Bristol.
How well does it cater for vegans?:
Vegan-friendly
BUSINESS REVIEWS
0.0 average based on 0 Reviews
---
There are no reviews at the moment
Whiteladies Road, Bristol, BS8 2QX, United Kingdom