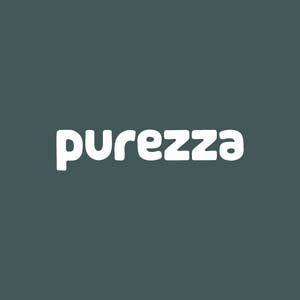 Purezza - Brighton
12 Saint James's Street, Brighton, BN2 1RE, United Kingdom
Purezza was founded in 2015. Built upon the heritage of hundreds of years of quality craft, but with a vision for a better world in the future, welcome to the home of modern pizza.
Founded by Tim Barclay, Stefania Evangelisti and Filippo Rosato, Purezza first opened its doors in Brighton in 2015, making it the first vegan pizzeria in the UK. Since then, Purezza has honed its craft, spending years in a food laboratory creating a plant-based mozzarella that tastes and melts just like dairy.
Today, Purezza presides over a growing number of restaurants and holds numerous awards including National Pizza of the Year and a leading award at the World Pizza Championships.
Go and visit, or cook from home with the new recipe book.
Style of food (eatery):
Italian
Vegan
Available beverages:
Offers non-dairy milks
Offers fair-trade drinks
Offers organic drinks
Licensed to sell alcohol
Menu example (eatery):
Huge selection of vegan pizzas - even with cheese-stuffed crust! Also garlic bread, bruschette, salads. Desserts (apple pie calzone, blueberry cheesecake, brownies).
How well does it cater for vegans?:
Vegan
BUSINESS REVIEWS
0.0 average based on 0 Reviews
---
There are no reviews at the moment
12 Saint James's Street, Brighton, BN2 1RE, United Kingdom