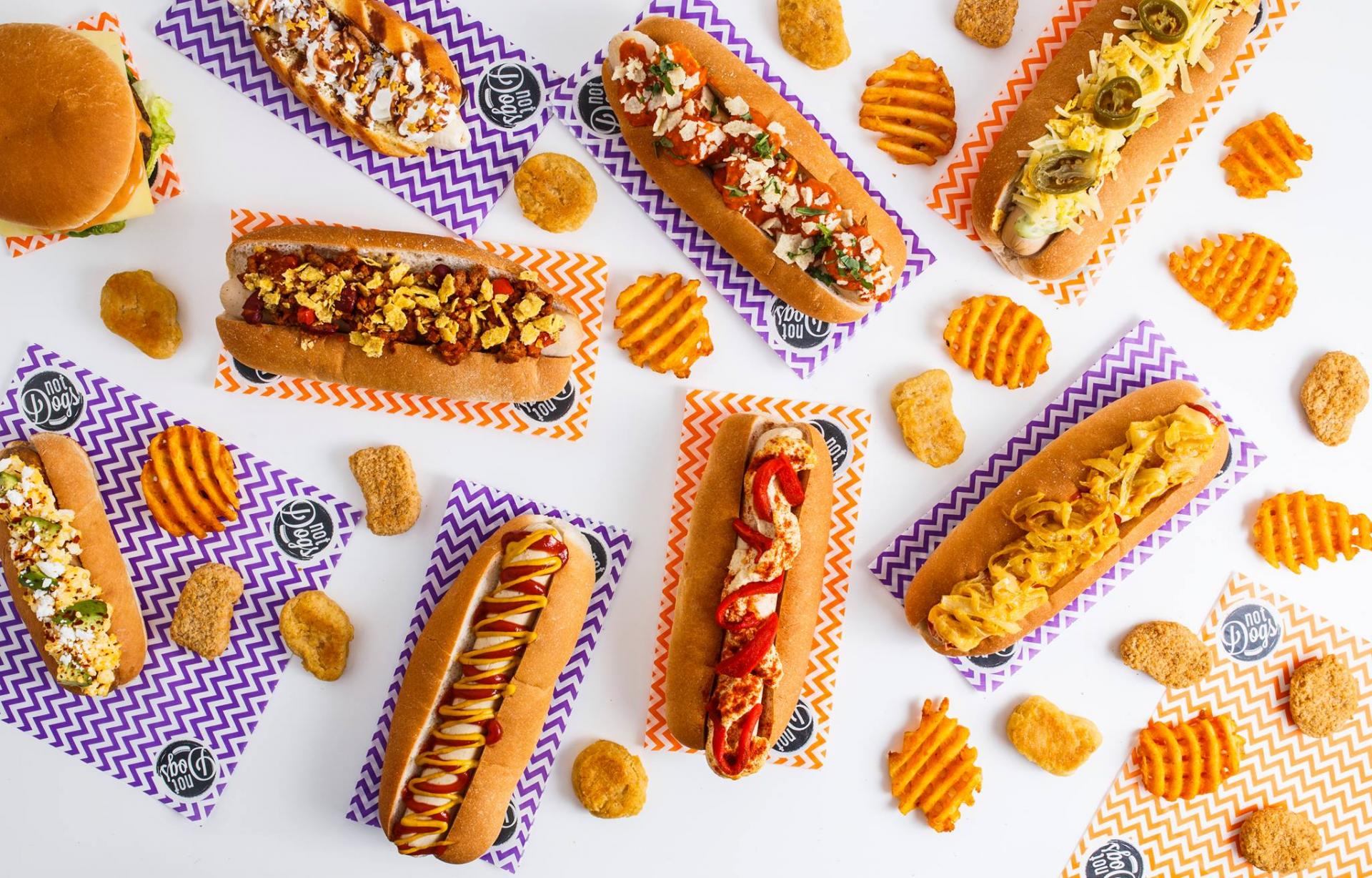 Not Dogs
Claimed
Linkstreet, Birmingham, B5 4BS, United Kingdom
Menu is all-veggie but where you see a * it's vegan too! Gluten-free options available and they try to cater for all dietary requirements.
Eat
Style of food (eatery):
American
British
Available beverages:
Offers non-dairy milks
Menu example (eatery):
Two vegan not dogs (8" quorn bratwurst) available on menu. Sides of vegan bites, waffle fries and loaded waffle fries.
How well does it cater for vegans?:
Vegan-friendly
Vegetarian
BUSINESS REVIEWS
0.0 average based on 0 Reviews
---
There are no reviews at the moment
Linkstreet, Birmingham, B5 4BS, United Kingdom