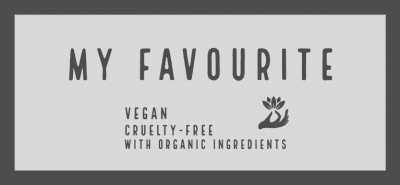 My Favourite
69 Bethel Street, Norwich, NR2 1NR, United Kingdom
My Favourite was born from Abbey Essentials, a global essential oils and aromatherapy supplier. With decades of experience working with natural extracts, base oils, and essential oils we've gotten to know our industry very well.



Many of the ingredients we are so familiar with can be found in high-end cosmetics, but brands have overcomplicated their formulas with chemicals and synthetics. We're bringing your skincare back to beautiful basics. Achieve glassy skin and silky hair with our gentle oil-based products.



Using ingredients that are vegan, cruelty-free, and organic, it's skincare that treats you and the planet better. We use a few drops of essential oil to add natural scent, and every single ingredient has a purpose. We're not here to follow trends, our formulations are here to stay - to stay your favourite, that is.
How well does it cater for vegans?:
Vegan
BUSINESS REVIEWS
0.0 average based on 0 Reviews
---
There are no reviews at the moment
69 Bethel Street, Norwich, NR2 1NR, United Kingdom