A Little Something Coffee Shop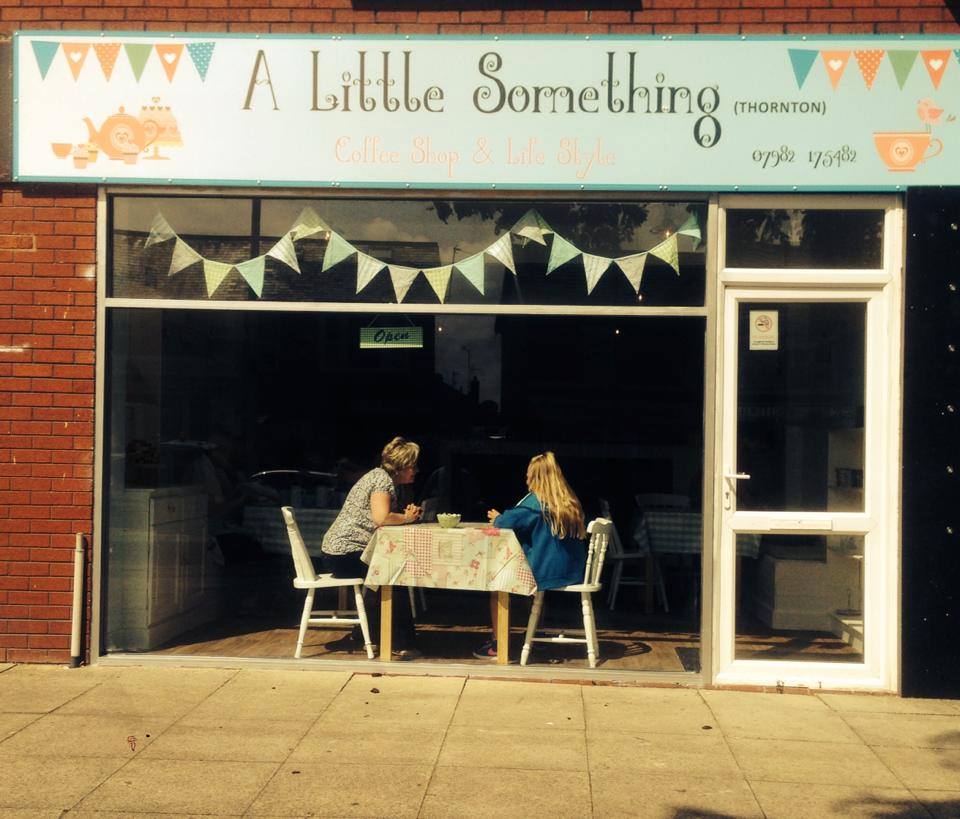 A Little Something Coffee Shop
Unit 1b, Thornton-Cleveleys, FY5 5DX, United Kingdom
Fairly unique, cute little coffee shop in Thornton, a small town on the outskirts of Blackpool, that caters for a wide range of customers from Gluten to Dairy-free plus providing a selection of vegan options.

This friendly cafe is wonderful at providing for vegans from soya milk always being on had, plus non-dairy spread and mayo, non-dairy cream-cheese spead and hummus for sandwiches and jacket potatoes!
Style of food (eatery):
British
Available beverages:
Offers non-dairy milks
Menu example (eatery):
Typical cafe menu. Providing sandwiches, toasties, paninis and jacket potatoes. Soya milk available for drinks.
How well does it cater for vegans?:
Vegan-friendly
BUSINESS REVIEWS
0.0 average based on 0 Reviews
---
There are no reviews at the moment
Unit 1b, Thornton-Cleveleys, FY5 5DX, United Kingdom