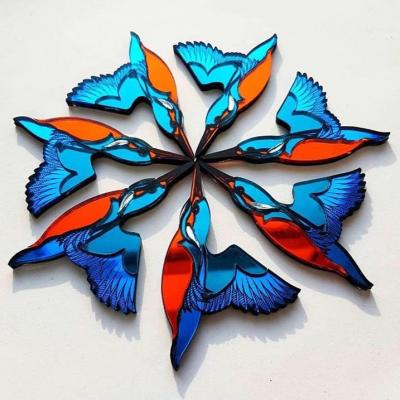 The Kingfisher Cafe
46 High Street, Bristol, BS9 3DZ, United Kingdom
The Kingfisher is an independent, locally focused cafe and venue.



Conceived by a group of family and friends from Fishponds, The Kingfisher cafe was opened in December 2014. After a small changes, the cafe was reopened in February 2018.



We would like to keep our Fishponds community together by providing a space where people can come together to eat, drink, relax, socialise and spend time together. We strive to accommodate all dietary requirements, offering a selection of veggie, vegan and gluten -free options. Our menu includes classic, homemade food and cakes or something a bit different on our Daily Specials Board and all of our produce is as fresh and local as possible. We don't only offer food and drink, but also put on a variety of events.
Style of food (eatery):
British
Available beverages:
Offers non-dairy milks
Link to full menu (eatery):
How well does it cater for vegans?:
Vegan-friendly
BUSINESS REVIEWS
0.0 average based on 0 Reviews
---
There are no reviews at the moment
46 High Street, Bristol, BS9 3DZ, United Kingdom