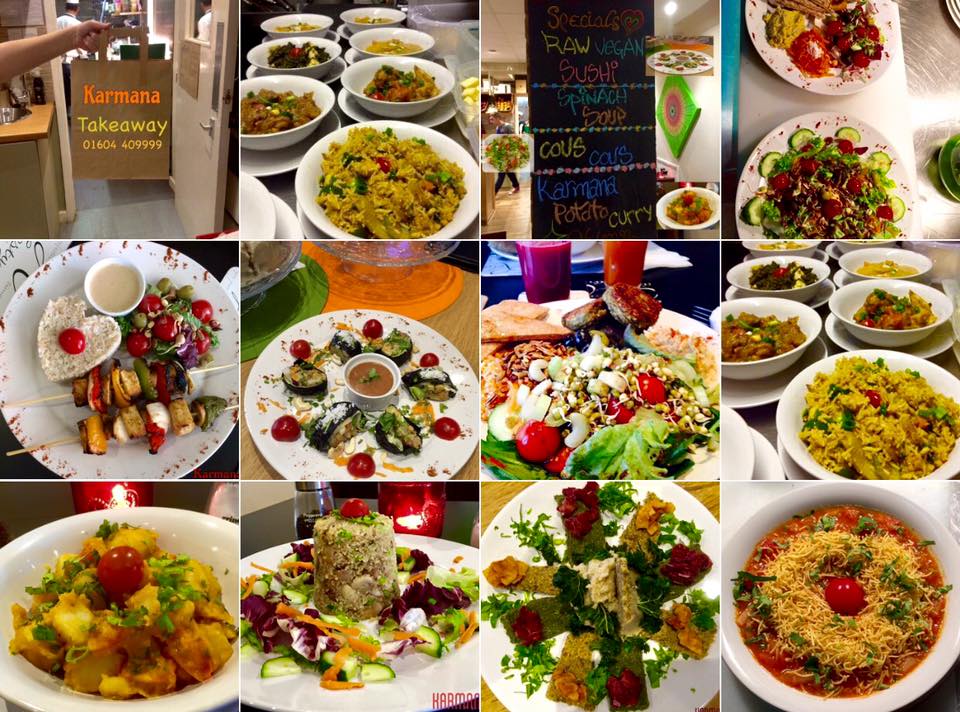 Karmana
79 Broadmead Avenue, Northampton, NN3 2RA, United Kingdom
What Kind Of Cuisine is Karmana?
Plant based (Sattvic) Food. We get our inspiration from around the globe in particular where plant based diet has been norm for generations.

Is your food Vegan?
Our default position is VEGAN including all our deserts, however we do offer some vegetarian options within our menu (cheese/Paneer or if you like ordinary milk/honey with your tea or coffee.)

Is your Food Spicy?
We use Herbal spices in our cooking such as Ginger, Garlic, Turmeric, Cloves, Cinnamon, Cardamom, Onions etc not only for flavor but added health benefits too, if you like your food hot, please mention at the time of your order and we will use green chili to make it hot for you.
Style of food (eatery):
British
Fusion
Italian
Middle Eastern
Raw
Vegan
Vegetarian
Available beverages:
Offers non-dairy milks
Menu example (eatery):
Juice bar. Falafel mezze. Pizzas & calzone. Veggie burger. Soup of the day. Salads. Spinach curry. Various cakes & sweet raw treats.
How well does it cater for vegans?:
Vegan-friendly
Vegetarian
BUSINESS REVIEWS
0.0 average based on 0 Reviews
---
There are no reviews at the moment
79 Broadmead Avenue, Northampton, NN3 2RA, United Kingdom