CHOC Chick Raw Chocolates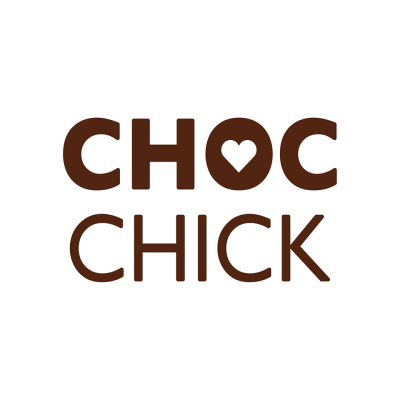 CHOC Chick Raw Chocolates
27 Cairo Avenue, Brighton, BN10 7PU, United Kingdom
Raw chocolate kits.

Having rediscovered the chocolate of my childhood here in the UK, I resolved to set up CHOC Chick to promote the pure goodness of chocolate in its raw state and bring the delights and benefits of raw chocolate to everyone.

I must also confess to not being one who spent a lot of time in the kitchen. As a working mum, cooking was more of a chore and never a relaxing experience for me. What really amazed me was how simple and enjoyable making raw chocolate is and how much I enjoy experimenting and thinking of new ingredients to add to the chocolates.

The best part really was discovering how good for you raw chocolate is. The more I read about the benefits and properties of raw chocolate, the more amazed I was that raw chocolate ingredients aren't simply a household staple, easily found in any shop. Not only is raw chocolate considered a "super food" chock full of antioxidants containing over 300 nutritional compounds, but made with Sweet Freedom orAgave nectar the home made chocolates have a low glycemic index and are lactose and gluten free. Raw chocolate is also a recognised anti depressant, mood enhancer, appetite suppressant and my ultimate favourite...aphrodisiac!

I of course started making large quantities of chocolates for my family, friends, dinner parties, school fairs and any occasion I could find. Sunday mornings in our household have become infused with the smells of melting cocoa butter and chocolate powder and my children adore helping me and of course eating the chocolates!

This rediscovery was too good to keep to myself and circle of friends, so I resolved to spread the word and make easy-to-use raw chocolate kits available to others. And so the first CHOC Chick Kit was born.

My lovely company has grown fantastically (or should I say CHOCtastically) since the online shop went live in September 2008 and we are now stocked in wonderful retailers and stockists throughout the UK and Euope (John Lewis Food Halls, Harvey Nichols, Magasin du Nord Denmark, Whole Foods Market, Planet Organic, Infinity Foods, Triyoga, York Cocoa House, Stirling Health Food Store, The Larder Farm Shop and Westmorland Farm Shops to name a few!).

The provenance of our ingredients has always been incredibly important and sourcing ethically and responsibly is a fundamental value and very much a part of our Social and Environmental Policy.  I feel very privileged to have had the chance to meet my cacao suppliers directly when I visited Ecuador in June 2011. I spent 3 days in the jungles and the stunning coastal towns of the Esmeraldas region and was able to meet many of the farmers we source our cacao ingredients from, visit their family farms and learn more about  the bio-dynamic farming methods they use. This was a particularly special trip as I was able to share it with my father and please visit my CHOC Chat blog to read more about our adventures in Ecuador.
How well does it cater for vegans?:
Vegan
BUSINESS REVIEWS
0.0 average based on 0 Reviews
---
There are no reviews at the moment
27 Cairo Avenue, Brighton, BN10 7PU, United Kingdom