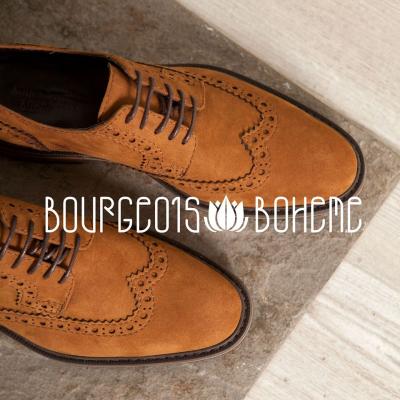 Bourgeois Boheme
Claimed
Hydrex House, Richmond, TW9 4NR, United Kingdom
BoBo's footwear are 100% vegan!

I love shoes but I found it incredibly difficult to find shoes that were fashionable, ethically made and also represented my own ethics and beliefs as a vegan. So in 2005 BoBo was born!

No animal products are used in our production and we use the finest quality Italian faux leathers and eco-friendly natural materials.  BoBo's footwear ranges are created in Portugal in handpicked factories that I have personally visited.Our designs are inspired by people who lead busy lives just like me and need footwear that is comfortable and stylish. We have put together what we think are fabulous ranges of shoes and boots for men and women, based on classic styles with a contemporary twist. At BoBo we have done all the fancy footwork and make it easy for those looking for a more ethical option. We are passionate and love what we do and it really is the most wonderful thing to run a business based on our ethics. We aim to inspire people to live more ethically and share in our passion.  We believe that our beautiful collections inspire people to do so and we hope you agree.
How well does it cater for vegans?:
Vegan
BUSINESS REVIEWS
0.0 average based on 0 Reviews
---
There are no reviews at the moment
Hydrex House, Richmond, TW9 4NR, United Kingdom