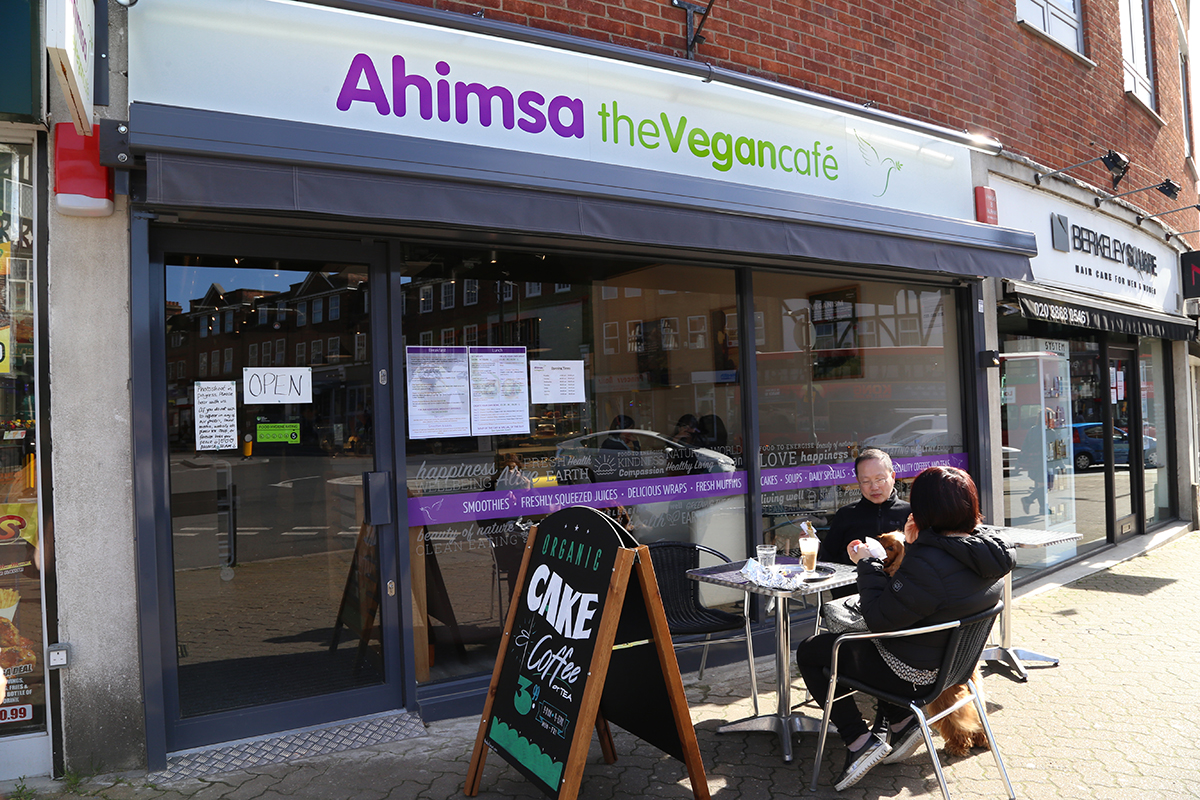 Ahimsa - The Vegan Cafe
7 Red Lion Parade Bridge Street, Pinner, HA5 3PG, United Kingdom
Ahimsa The Vegan Café is the first of its kind to launch in the UK - A vegan café that delivers outstanding, delicious food which is 'on-the-go'. We feel that amidst the hectic pace of modern life, this will facilitate the growing need in our society for convenience whilst at the same time showcasing delicious vegan food.We have had the best chefs and vegan experts working with us to create our concept and menu.



We are lovers of food and all things so in addition to showcasing how versatile, wholesome, nutritious, and delicious vegan food really is, our deeper aim is to reduce, and eventually eliminate, animal suffering.We believe that every species deserves to live life fully and harmoniously on our beautiful planet, which is a shared space for all living beings to enjoy.We know our planet will thrive if we live together with love and care for all living beings and harmoniously.



We hope you will join us and help to make our concept and message go viral, please share it widely with the world.
Style of food (eatery):
American
British
Caribbean
Indian
Italian
Mediterranean
Mexican
Middle Eastern
Vegan
Available beverages:
Offers non-dairy milks
Menu example (eatery):
Porridge, cheese, mushroom and tomato bap or muffin, chia seed fruit pot, tofu and sausage wrap, smoothies and juices, veg bowls, teas and coffees.
Link to full menu (eatery):
Average starter cost (eatery):
3
Average mains costs (eatery):
5
Average dessert cost (eatery):
3
How well does it cater for vegans?:
Vegan
BUSINESS REVIEWS
0.0 average based on 0 Reviews
---
There are no reviews at the moment
7 Red Lion Parade Bridge Street, Pinner, HA5 3PG, United Kingdom