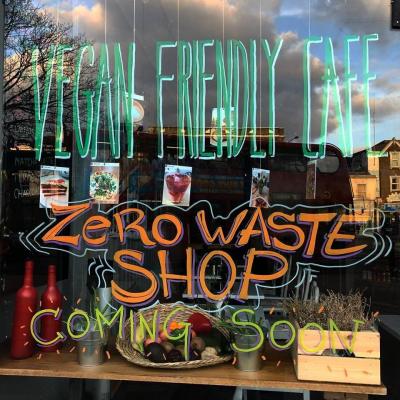 2 Girls' Cafe
24A Peckham Rye, London, SE15 4JR, United Kingdom
Vegetarian / Vegan friendly Cafe & Art Gallery in the heart of Peckham.



If you appreciate homemade vegetarian food, pop in and try our Wonderwoman sandwich or buckwheat crepe with fruits. We serve vegetarian/vegan breakfast & lunch all day.

Come in and explore work of our local artists in our art gallery.
Style of food (eatery):
Vegan
Vegetarian
Available beverages:
Offers non-dairy milks
Facilities:
Dogs allowed
Toilets
How well does it cater for vegans?:
Vegan-friendly
Vegetarian
BUSINESS REVIEWS
0.0 average based on 0 Reviews
---
There are no reviews at the moment
24A Peckham Rye, London, SE15 4JR, United Kingdom