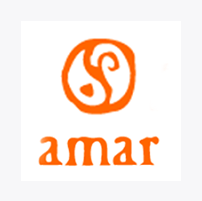 Vege Club Amar
Monte Cassino 36a Pl Odrodzenia, Szczecin, 70-465, Poland
We invite you everyday from Monday to Friday from 8.00 to 12.00 for breakfast, and from 12.00 to 18.00 for dinner. The restaurant (former Vinci pizzeria, in the basement) is located on pl. Odrodzenia in Szczecin.



Our number 1 rule is to do as little harm as possible.



Unfortunately, it is difficult to find today clean ecological products, everything is contaminated with chemicals. Therefore, by supporting local agriculture, we buy vegetables from farmers who do not use chemical fertilization.



We envy Hippocrates, when food was medicine and medicine was food, however, we are consistently moving in this direction.



We use fresh, unrefined, no preservative, no monosodium glutamate, no culinary thickeners.



The preparation process involves short cooking - we want to preserve as much nutritional value as possible from the ingredients used in the dishes. We emphasize the natural taste of the ingredients with spices,

which support the digestion and assimilation process. We use spices from around the world / without restrictions, e.g. fresh herbs, oriental spices. Our lunches are nutritious, rich in vitamins, mineral salts, fiber and vegetable protein. Meals are low calorie.
Style of food (eatery):
Vegan
How well does it cater for vegans?:
Vegan
BUSINESS REVIEWS
0.0 average based on 0 Reviews
---
There are no reviews at the moment
Monte Cassino 36a Pl Odrodzenia, Szczecin, 70-465, Poland