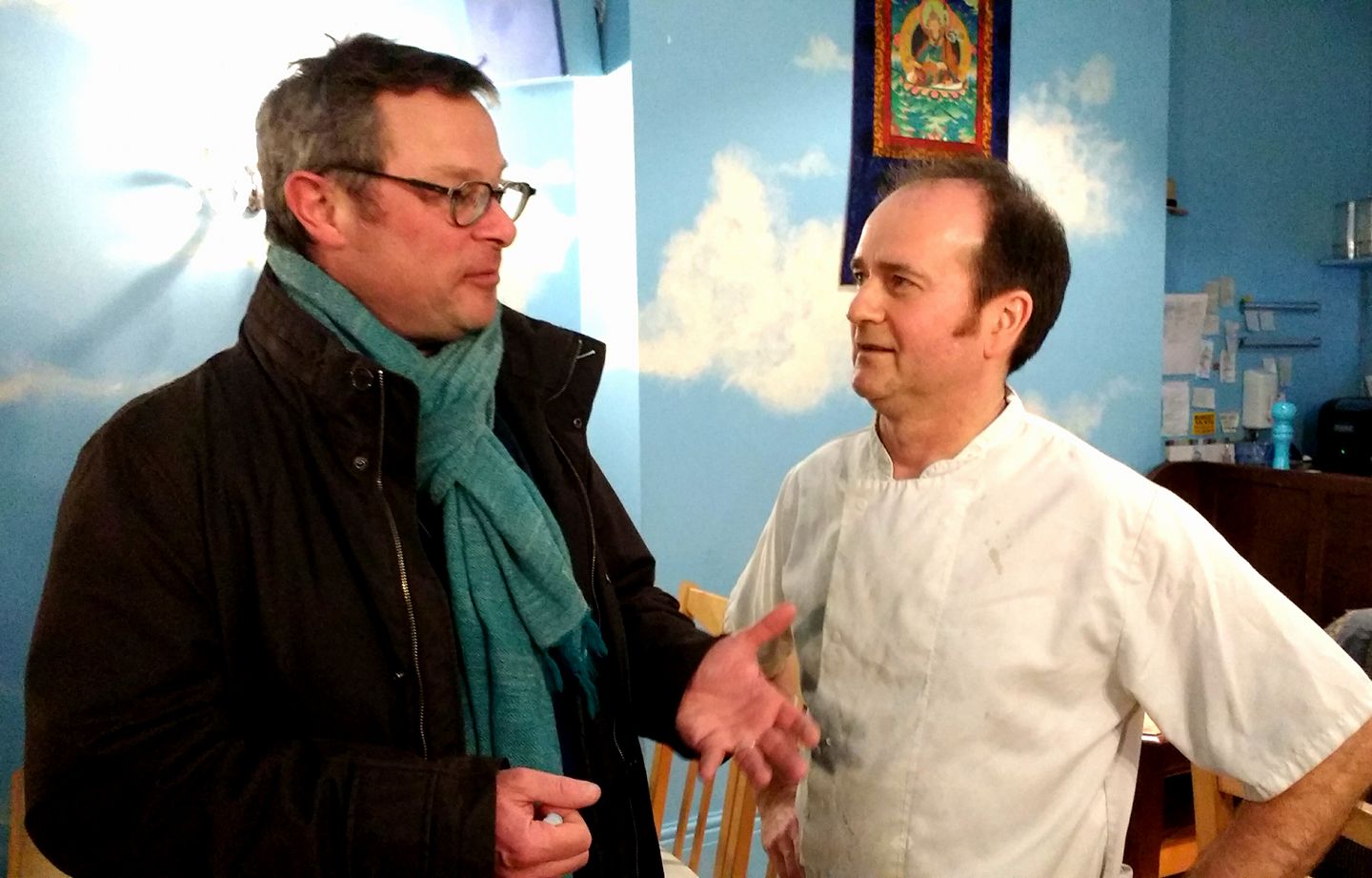 Sky Apple
182 Heaton Road, Newcastle-upon-Tyne, NE6 5HP, United Kingdom
Sky Apple Café opened in 2002 in the heart of Heaton on Heaton Road. Independently owned and operated, we specialize in vegetarian, vegan, and gluten free cuisine. Making delicious, homemade and affordable foods is our passion, and to do this we serve only the finest locally sourced ingredients.

Head chef and owner Andy T specially designs the menus to suit a wide variety of tastes, taking into account the seasons to create amazing dishes that change throughout the year.

During the day we operate as a café, with a wide variety of tasty foods that fit any budget. In the mornings we serve huge vegetarian and vegan breakfasts. Relaxed and cozy, it's a great place to have lunch, get some cake, or just sit and have a cup of coffee.

In the evening, we operate as a restaurant with full table service and gourmet menus, which change every six weeks to offer variety. We offer a wide selection of organic and locally sourced soft drinks, juices, coffee and teas. We now serve alcohol, but you can still bring your own bottle of wine or beer, and we charge only a small corkage fee.
Style of food (eatery):
Vegan
Vegetarian
Available beverages:
Licensed to sell alcohol
Menu example (eatery):
Hummous burrito, Spinach & feta lasagna, Thai vegetable curry, Various panini eg. fakin' bacon BLT, Sweet potato chimichanga, Home-made veggie burger, Nachos with refries, Various homemade soups etc.
Average starter cost (eatery):
3
Average mains costs (eatery):
6
Average dessert cost (eatery):
2.5
How well does it cater for vegans?:
Vegan-friendly
Vegetarian
BUSINESS REVIEWS
0.0 average based on 0 Reviews
---
There are no reviews at the moment
182 Heaton Road, Newcastle-upon-Tyne, NE6 5HP, United Kingdom