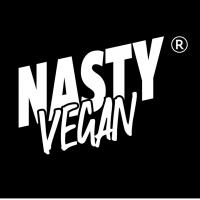 Nasty Vegan
Office 40, Burlington House 369 Wellingborough Road, Northampton, NN1 4EU, United Kingdom
Nasty Vegan makes award-winning powdered protein shakes. They're vegan, 100% natural and free from sugar, gluten and allergens. Each serving contains 25g of plant-based protein (more than 4 eggs!) as well as 26 vitamins and minerals. What's more, they're rated 5-star on Trustpilot and Google.
How well does it cater for vegans?:
Vegan
What discount or saving are you offering?:
10% off everything on our website.
Discount code, reference or condition?:
GIVEME10
BUSINESS REVIEWS
0.0 average based on 0 Reviews
---
There are no reviews at the moment
Office 40, Burlington House 369 Wellingborough Road, Northampton, NN1 4EU, United Kingdom