Govinda's Pure Vegetarian Restaurant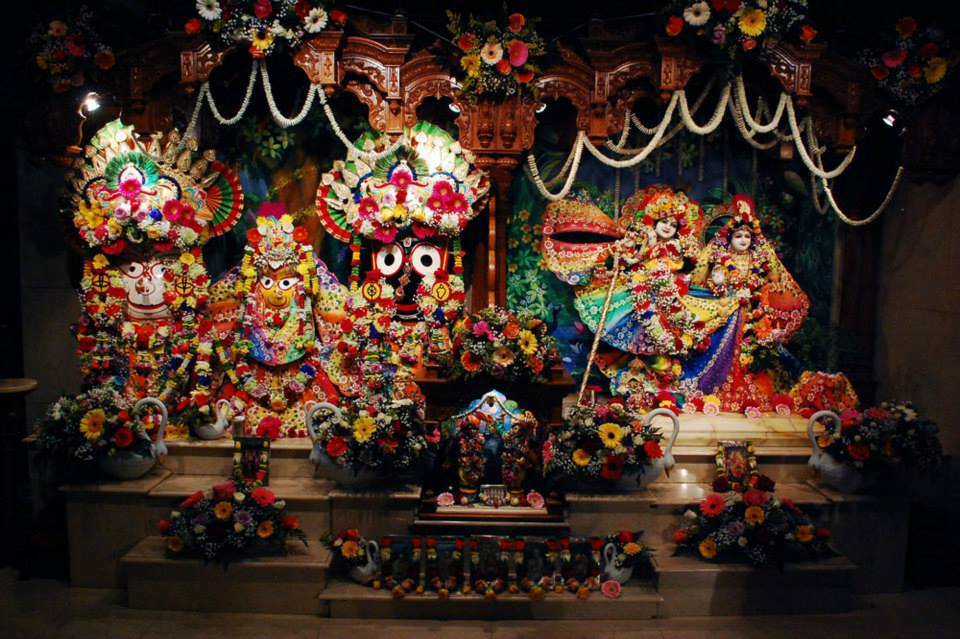 Govinda's Pure Vegetarian Restaurant
9-10 Soho Street, W1D 3DN, United Kingdom
Our aim is to provide fresh, nutritious meals at affordable prices. We serve a wide variety of pure vegetarian cuisine which is freshly cooked on the premises throughout the day. All of our products are meat, fish and egg free with many dishes suitable for vegans too. We do not use onions, garlic or mushrooms. When you walk into the restaurant ,you are amidst an oasis of tranquility, health and balance.



We offer a myriad of options to enchant your taste buds. Try the thali (it literally means plate) which consists of 2 sabjis (vegetable dishes), rice, chapattis, and a side salad. If you prefer the more conventional, choose a pizza, lasagna, veggie burger, egg-free quiche or one of our delicious spinach rolls, all of which can be served with salad.



There are at least 10 different types of fresh salads available. Try creations like mango, celery and walnut salad caprese, or fried and marinated courgette and eggplant. You can also sample our simple salads like beetroot, potato or even mixed green. If available, you should try the tahini dressing, it´s delicious!



We are yet to come across someone who has been able to resist the lure of the sweet dish counter! We have a selection of English treats such as home-made ice cream, cheesecakes and gateaux or try traditional Indian items such as sweet rice, laddhu (gram flour sweets) and barfis (condensed milk balls).
Style of food (eatery):
Indian
Vegan
Vegetarian
Menu example (eatery):
Curries, beans, samosa, 10 types of salads, rice, veggie burgers, vegetables, cakes, Thali plates, chapattis.
Average starter cost (eatery):
2
Average mains costs (eatery):
4.5
Average dessert cost (eatery):
2.5
How well does it cater for vegans?:
Vegan-friendly
Vegetarian
BUSINESS REVIEWS
0.0 average based on 0 Reviews
---
There are no reviews at the moment
9-10 Soho Street, W1D 3DN, United Kingdom