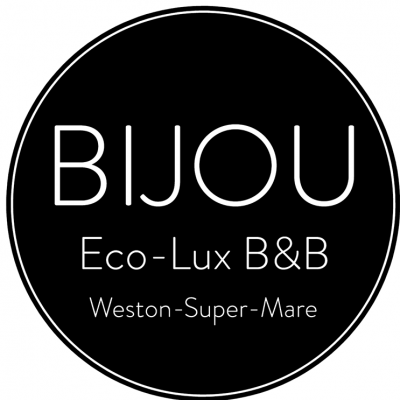 Bijou B&B
78 Clevedon Road, Weston-super-Mare, BS23 1DF, United Kingdom
A warm welcome awaits you at Bijou B&B (formerly Arilas Guest House) - a small independent B&B - perfectly situated near the beach and all of the attractions in the vibrant seaside town of Weston-super-Mare. You'll enjoy a great nights sleep in comfy beds, a delicious homemade vegan breakfast and essentials such as free WiFi and Netflix.



Over the last six months Bijou B&B has been completely refurbished. All bedrooms now feature modern eco-friendly ensuite shower rooms and include additional luxuries such as smart TVs, coffee machines and organic toiletries. As Weston's first eco-lux B&B we're committed to making travel and tourism as sustainable as possible and you can sleep soundly knowing that your stay with us is having minimal environmental impact.



Whether you're visiting Weston-super-Mare for an event, a holiday or for work, we'll do everything possible to ensure that you have a wonderful stay. We look forward to welcoming you into our home. See you soon!
Available beverages (stay):
Offers non-dairy milks
How well does it cater for vegans?:
Vegan
BUSINESS REVIEWS
0.0 average based on 0 Reviews
---
There are no reviews at the moment
78 Clevedon Road, Weston-super-Mare, BS23 1DF, United Kingdom