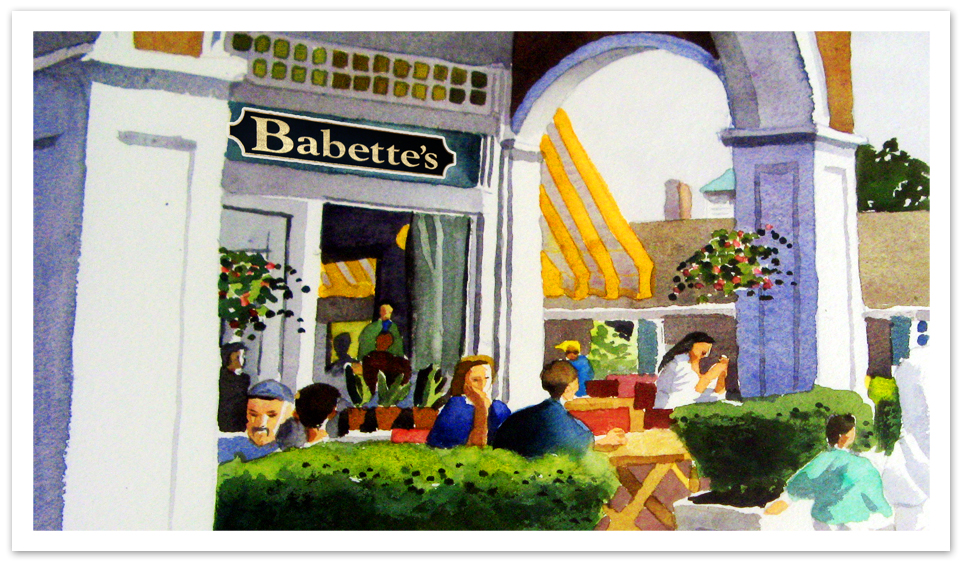 Babette's
66 Newtown Lane, New York, 11937, United States
Babette's is an eclectic, cutting edge restaurant, whose menu delights herbivores, carnivores and vegans alike. Our focus at Babette's is on organic, local and seasonal ingredients as a result of our commitment to sustainability, and supporting farmers and growers who do the right thing. Our poultry is always organic, our fish are caught locally, and our beef is organic and grass-fed only.
Our menu features a wide variety of vegetarian and vegan specialties, making our soups, sauces and dressings dairy-free. Our upscale organic juice bar and full liquor bar serves "knock your head off fresh squeezed bloody Mary's" (Zagat) along with seasonal smoothies and refreshing cleansing juices. Our outdoor patio is an oasis on any spring, summer or autumn day and provides great people watching.
Style of food (eatery):
Fusion
Modern
Vegan
Vegetarian
Menu example (eatery):
Pistachio Crusted Tofu or Tempeh, Kale Salad, Lentil Vegetable Walnut Burger, Steamed Edamame with Sea Salt etc.
How well does it cater for vegans?:
Vegan-friendly
BUSINESS REVIEWS
0.0 average based on 0 Reviews
---
There are no reviews at the moment
66 Newtown Lane, New York, 11937, United States