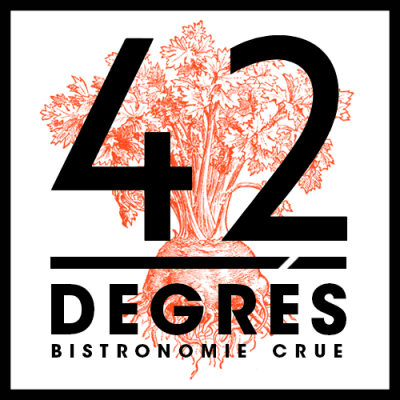 42 Degres
109 Rue du Faubourg Poissonnière, France
42 degrees is the first crudivore vegan bistronomy restaurant in France.





It is also and above all the adventure in which two friends always started: Emilia and Fabien. Together, they broke walls, sanded tables and made countless night road trips to Rungis.





They have combined their respective passions for vegan culture and haute cuisine in France, and the result, organic, raw, natural and gluten free is enjoyed every day in their restaurant at 109 rue du Faubourg Poissonnière in Paris.
How well does it cater for vegans?:
Vegan
BUSINESS REVIEWS
0.0 average based on 0 Reviews
---
There are no reviews at the moment
109 Rue du Faubourg Poissonnière, France